Urban Space
Urban space is an essential subject within the field of urban studies, as it allows historians to explore the history of city development from an architectural viewpoint, and how urban design influences community development. Understanding the history of urban spaces provides insight on the evolution of human values and the relationship humans have had with their material or natural environment over the course of history. Our Educational Platform provides historical sources that exemplify how particular urban spaces such as squares, streets, architectural complexes (districts), parks, or avenues shaped contemporary metropolitan life. We also investigate modern practices of urban segregation and the fight for the city's space, how non-places (such as shopping malls, markets, or airports) differ from heterotopias (such as cemeteries), and how the media can turn urban spaces into vehicles for global movements or how urban spaces can reflect the collective imagination and psyche of a society. The history of urban spaces may show the evolution of the current distinction between places and non-places, which is often derived from the opposition between urban space (i.e. a street) and the agency of place (i.e. a local identity).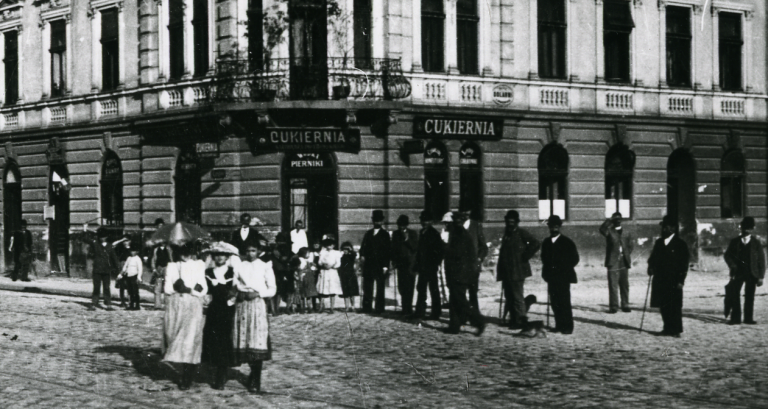 To be a woman in fin de siècle Lviv
In the 19th century, the gender pact dividing public and private spheres, as man-owned and women-inhabited, found its most solid reasoning. The separation of the private and the public was accelerated by the Industrial Revolution when it fixed a role of the key "bread-winner" for the man. The gender-divided lines of responsibility have certainly existed before the 19th century, but the role of women in family economy before the Industrial Revolution was much more visible. Since the Enlightenment era, the idea of the private and the public (as female and male, respectively) has been included into legal codes of most European states. This way, the new economic order was enshrined in the law...