Travel
The Roman Empire brought the tradition of traveling to Europe, and much later, in the early modern period, most educated people were expected to visit Rome, which could take several months to several years. Since the Middle Ages, people have made religious pilgrimages, meaning they have traveled to other parts of the country or even abroad to visit sacred places. With the rise of infrastructure and modernization, Europeans started to travel more, and the current history of travel or tourism consists of many important research focuses and academic findings. This theme includes a variety of subjects, ranging from the history of collective or individual methods of transport (car, bicycle, bus, etc.), travel writing in the form of documentary or fiction (for instance, travelogues), or cultural practices, such as tourism and pilgrimages. We are interested in modern urban flaneur culture and provide resources for other city walks or history that unfolds in space and place.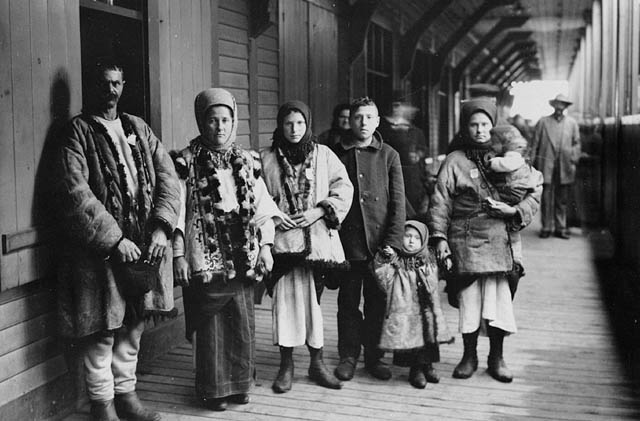 The Great Migration of the 19th and early 20th Centuries: The Personal Experience of Eastern European Migrants in Folklore and Memories
The end of the 19th century through the beginning of the 20th century is known as the period of mass migration from Europe to other continents, when more than 55 million people changed their place of residence. In particular, this process captured the Russian and Austro-Hungarian empires, where a difficult economic situation, job shortages, and persecutions stirred various groups of the population to leave. Such groups included both Ukrainian and Polish peasants, and Jews from urban centers who were small-scale craftsmen or workers. Most often, they moved to the United States, Canada, Argentina, and Brazil, where labor was needed at factories or farms.