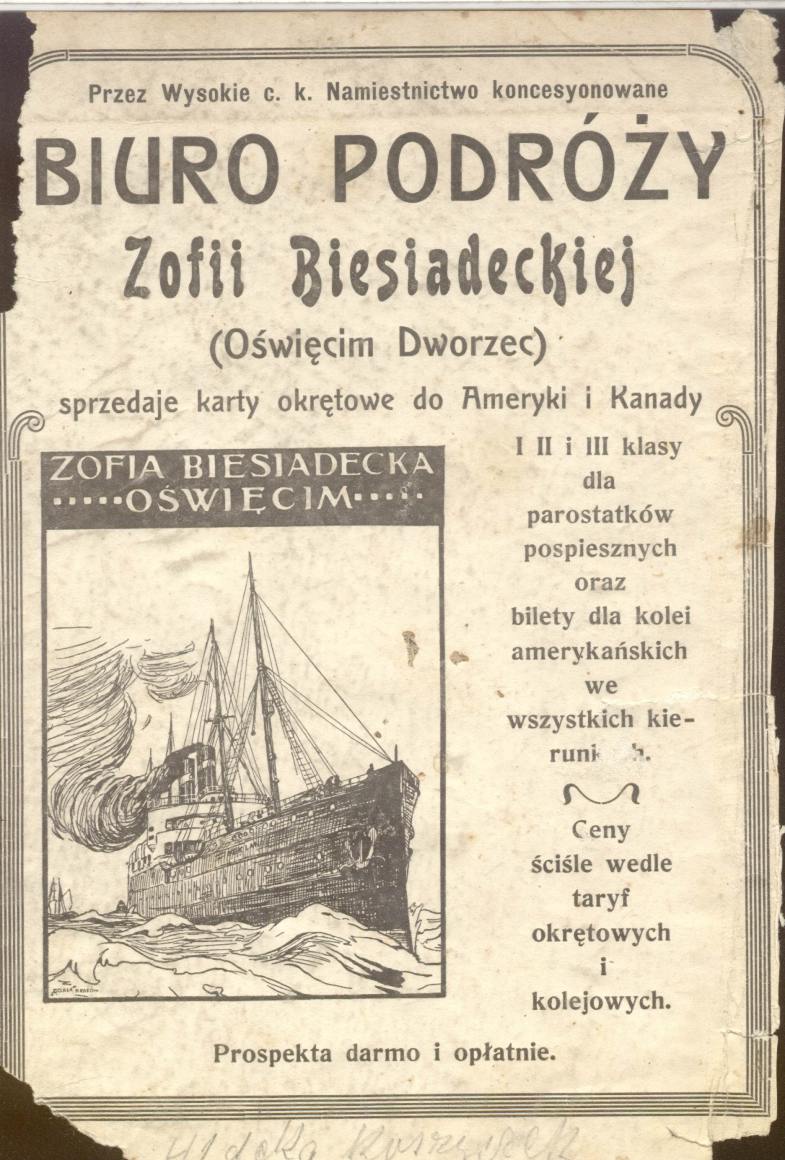 Zofia Biesiadetska's office in Oswiecim in Western Galicia was organizing transportation to America. The promotional leaflet offers tickets for steamboats to America and Canada. The transport revolution in the 19th century proved to be one of the most important factors that enabled mass intercontinental migration. Transport was relatively convenient and fast, as well as relatively inexpensive. With the beginning of mass migration, networks of agents developed, like Zofia Biesiedetska's bureau, who helped with the organization of the trip. This facilitated the migration of people from villages or small towns. At the same time, agents were often accused of lack of integrity and profiteering on migrants. Biesiadetska Bureau was one of the most respectable organizations of this type.
Title:

Advertising leaflet of Zofia Biesiadetska's bureau

See more:

Original language:

Polish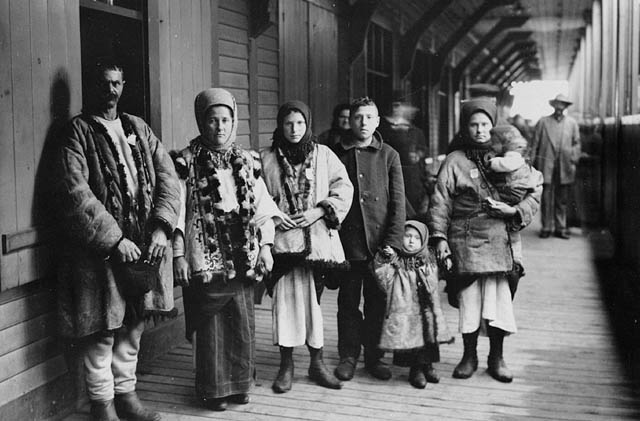 The Great Migration of the 19th and early 20th Centuries: The Personal Experience of Eastern European Migrants in Folklore and Memories
The end of the 19th century through the beginning of the 20th century is known as the period of mass migration from Europe to other continents, when more than 55 million people changed their place of residence. In particular, this process captured the Russian and Austro-Hungarian empires, where a difficult economic situation, job shortages, and persecutions stirred various groups of the population to leave. Such groups included both Ukrainian and Polish peasants, and Jews from urban centers who were small-scale craftsmen or workers. Most often, they moved to the United States, Canada, Argentina, and Brazil, where labor was needed at factories or farms.
Worked on the material:
Research, comment

Vladyslava Moskalets

Translation into English

Svitlana Bregman

Photo

Oświęcim w zbiorach Mirosława Ganobisa