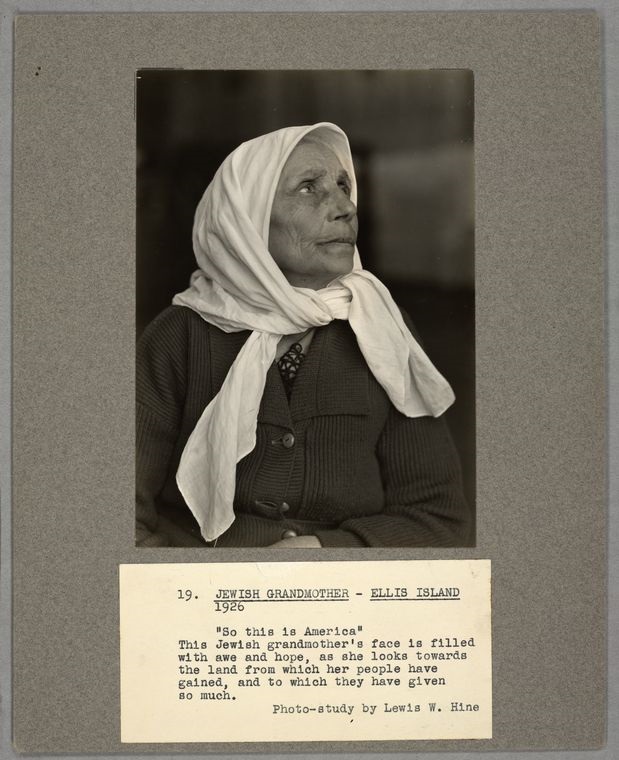 Lewis Hine (1874-1940) was an American photographer who tried to draw attention to social issues such as migration or child labor. He took two series of photos on Ellis Island, an island near New York City that was the first stop and gateway for new arrivals. Photos of Lewis Hine are trying to show the identity of migrants, who were often exoticized and othered in the American press. The Jewish woman in the photo is dressed in clothes that do not distinguish her from other migrants from Eastern Europe. However, although Jewish migration was often also motivated by economic motives, in the public discourse and historiography of the early twentieth century, it was perceived as a consequence of pogroms. In the photo, the author tries to show America as a kind of promised land that Jews consider as their refuge, which is shown in the composition of the photo and in the emotions of the migrant.
Title:

"Jewish Grandmother", photo by Lewis Hine

Author:

Lewis Hine

See more: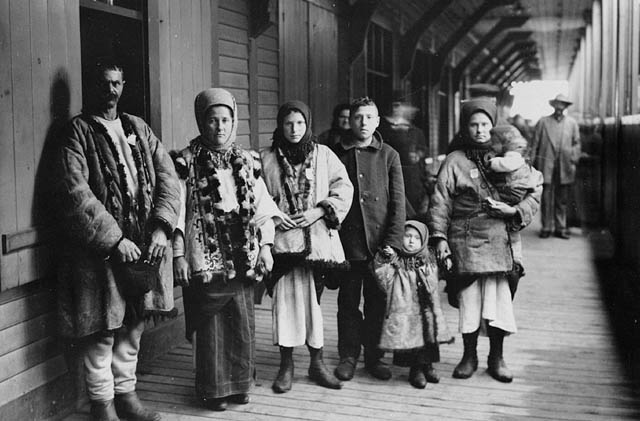 The Great Migration of the 19th and early 20th Centuries: The Personal Experience of Eastern European Migrants in Folklore and Memories
The end of the 19th century through the beginning of the 20th century is known as the period of mass migration from Europe to other continents, when more than 55 million people changed their place of residence. In particular, this process captured the Russian and Austro-Hungarian empires, where a difficult economic situation, job shortages, and persecutions stirred various groups of the population to leave. Such groups included both Ukrainian and Polish peasants, and Jews from urban centers who were small-scale craftsmen or workers. Most often, they moved to the United States, Canada, Argentina, and Brazil, where labor was needed at factories or farms.
Worked on the material:
Research, comment

Vladyslava Moskalets

Translation into English

Svitlana Bregman

Photo

The New York Public Library Digital Collection