Television news of the Lviv Television Studio followed the operators of Ukrkinochronika who chose shoe factory No. 3 as a model enterprise of the city's light industry. The television camera shows to the audience Kateryna Lysak, an exemplary employee of the enterprise that was granted a status of a "communist labor enterprise". At such enterprises, the example of the pioneers was to be followed by other workers, and a television clip told the people of Lviv about leaders of production and how the shoe factory was developing.
Title:

Collective of Communist Labor at Shoe Factory

Year:

1960

Source:

State Archive of Lviv Region (DALO)

See more: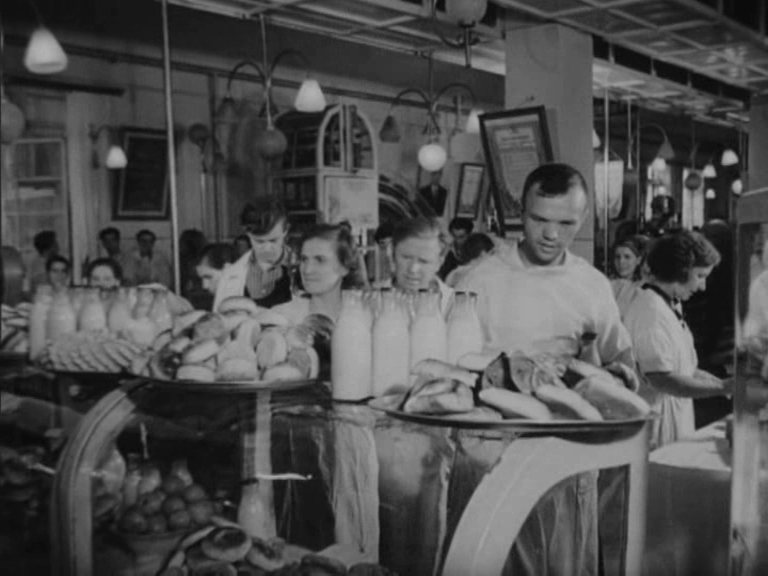 Communist attitude to work, 1960s
The socialist competition in the USSR went through several stages in its development: the shock work [udarniki] of the turn of the 1920-30s; self-supporting brigades [khozrastchetnyie brigady]; the Stakhanov movement of the mid-1930s; the thousanders [tysiachniki], etc. of the period of the Second World War; the Stakhanovism-shockwork of the period of "restoration of the national economy" (1950s); then, from the end of 1950s, the movement for a communist attitude to work [kommunisticheskoie otnosheniie k trudu]. Since the 1970s, when the Soviet economy was already depending solely on natural resources, the socialist competition turned into a painful obligatory fiction, although it officially ended only in the second half of the 1980s.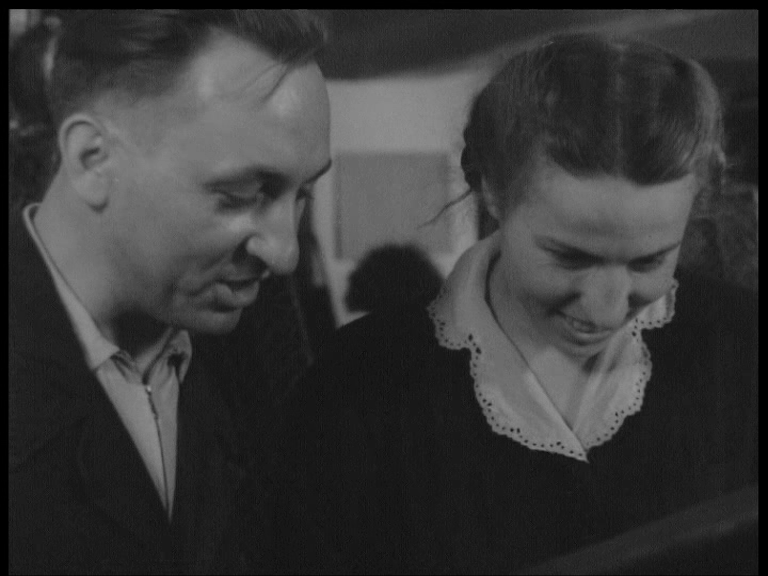 Newsreel as an Instrument of Transformation
У 1950–1960-х роках на підприємствах Радянської України поширилися практики, скеровані на удосконалення праці. Двигуном цього процесу були так звані передовики – учасники руху трудящих СРСР за комуністичне ставлення до праці та за виховання людини комуністичного суспільства.
Worked on the material:
Research, comment

Bohdan Shumylovych