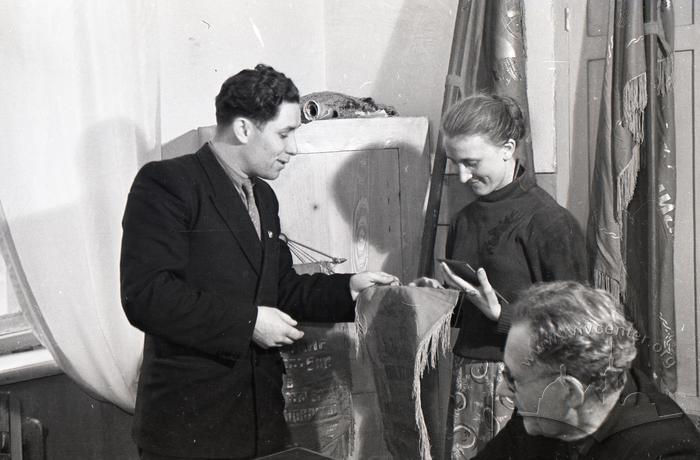 The photo shows the moment of the ceremonial presentation of a Komsomol ticket to an employee of the Mariupol heavy engineering plant. In addition to the ticket, a party or Komsomol functionary hands an unknown woman a pennant, which may indicate that this new Komsomol member has already achived significant results in the performance of the party's labor tasks. Most likely, she is a representative of the leaders of the plant, and it was important for the Soviet system that the leaders of the production were part of the Komsomol-party asset. If we follow the name of this source, then the young worker is part of the "communist labor brigade", which was an important motive for the propaganda of the so-called mature or developed socialism.
Title:

Members of the Communist Labor Brigade and the presentation of Komsomol tickets at the Mariupol Heavy Machinery Plant

Author:

Pavlo Kashkel

Year:

1960

Source:

Mariupol Museum of Local History

See more: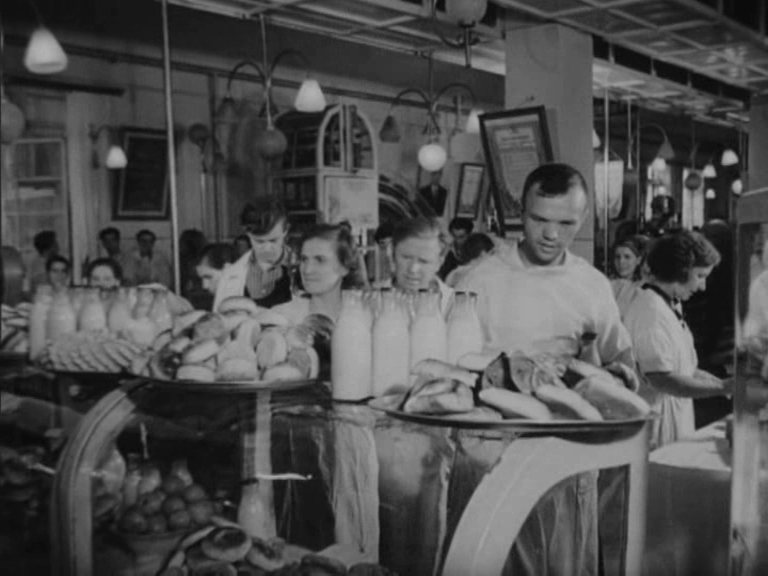 Communist attitude to work, 1960s
The socialist competition in the USSR went through several stages in its development: the shock work [udarniki] of the turn of the 1920-30s; self-supporting brigades [khozrastchetnyie brigady]; the Stakhanov movement of the mid-1930s; the thousanders [tysiachniki], etc. of the period of the Second World War; the Stakhanovism-shockwork of the period of "restoration of the national economy" (1950s); then, from the end of 1950s, the movement for a communist attitude to work [kommunisticheskoie otnosheniie k trudu]. Since the 1970s, when the Soviet economy was already depending solely on natural resources, the socialist competition turned into a painful obligatory fiction, although it officially ended only in the second half of the 1980s.
Worked on the material:
Research, comment

Bohdan Shumylovych