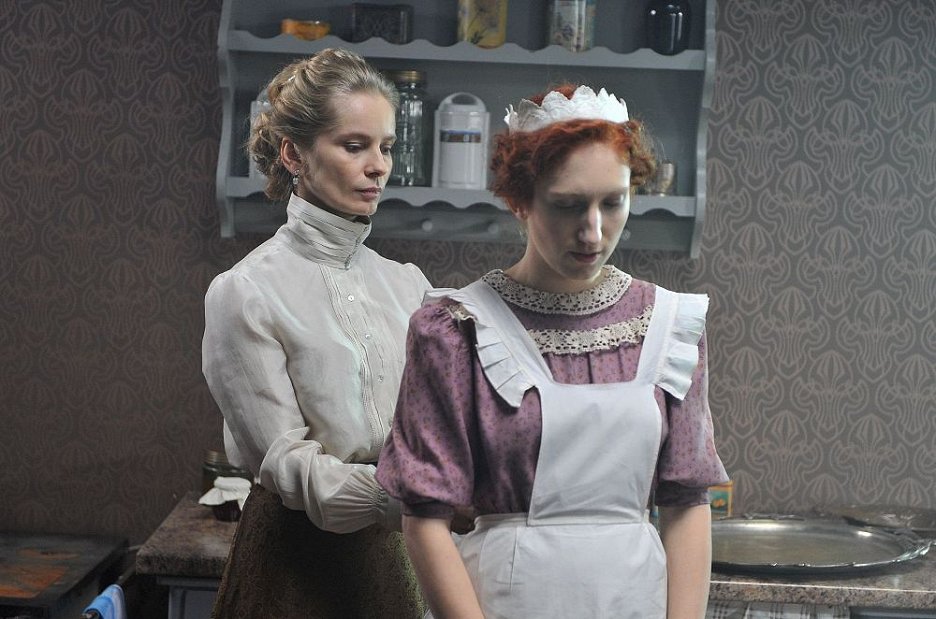 It is a screen adaptation of the same name work by the Polish writer Gabriela Zapolska, written in 1906. The play's plot reveals the problem of social inequalities and moral degradation of the Galician society at the turn of the nineteenth and twentieth centuries, where these inequalities were crucial. The author chose female characters as protagonists. According to literary critics, the prototype of the main character in this text, Aneli Dulska, was a prominent Lviv-based author, Mrs. Golanbova (pani Gołąbowa). The prototype's name is also associated with a Lviv woman named Czeslawa Dulska. In response to a survey published in 1905 by the famous local newspaper Wiek Nowy, she described her housekeeping system based on selfishness, stinginess, and strict attitudes to housemaids. Lviv, as a setting of the story, is also illustrated by the city-related toponyms mentioned in the report. Mr. Dulski takes a walk on the High Castle. The text also mentions the names of the then Lviv suburbs, Bryukhovychi and Zamarstyniv. The film adaptation by Marcin Vrona offers a modern interpretation of the key theme of Gabriela Zapolska.
Title:

The Morality of Mrs. Dulska, 2013 TV Movie [Moralność pani Dulskiej]

Author:

Gabriela Zapolska (drama), Marcin Vrona (screen adaptation)

Year:

2013

See more:

Original language:

Polish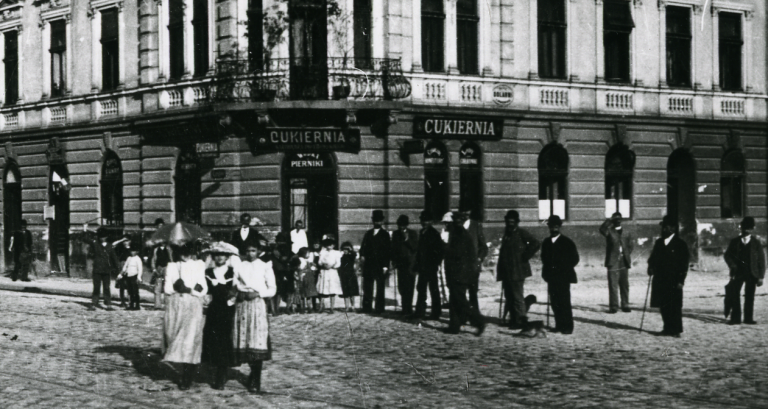 To be a woman in fin de siècle Lviv
In the 19th century, the gender pact dividing public and private spheres, as man-owned and women-inhabited, found its most solid reasoning. The separation of the private and the public was accelerated by the Industrial Revolution when it fixed a role of the key "bread-winner" for the man. The gender-divided lines of responsibility certainly existed before the 19th century, but the role of women in family economy before the Industrial Revolution was much more visible. Since the Enlightenment era, the idea of the private and the public (as female and male, respectively) has been included in legal codes of most European states. This way, the new economic order was enshrined in the law, where...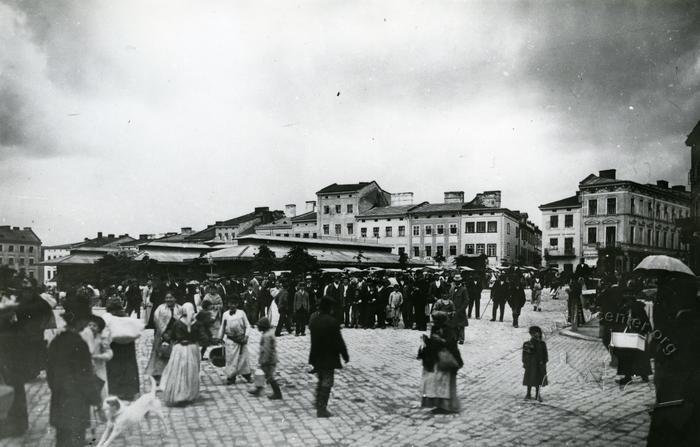 Women, (In)Security and the City. A Crimestory
On Sunday, September 10, 1893, at about 11 p.m., in the vicinity of ul. Rappaporta, Maria Kopańska, a maid, was attacked by four men — Stanisław Julian Starzewski, Michał Bendyk, Antoni Równy and Emil Bilo. The company was returning from a restaurant on ul. Szpitalna. As they later admitted, they "had been drinking vodka and beer" there. On ul. Rappaporta they saw Maria, who was walking home alone from a wedding. For the woman, the encounter ended in a gang rape. The court proceedings, which soon began on the victim's claim, although confirming the fact of violence, released three defendants from criminal liability. The fourth one, Emil Bilo, was never brought to trial,...
Worked on the material:
Research, comment

Ivanna Cherchovych

Photo

"Moralność pani Dulskiej" (2013, director Marcin Vrona), screenshot