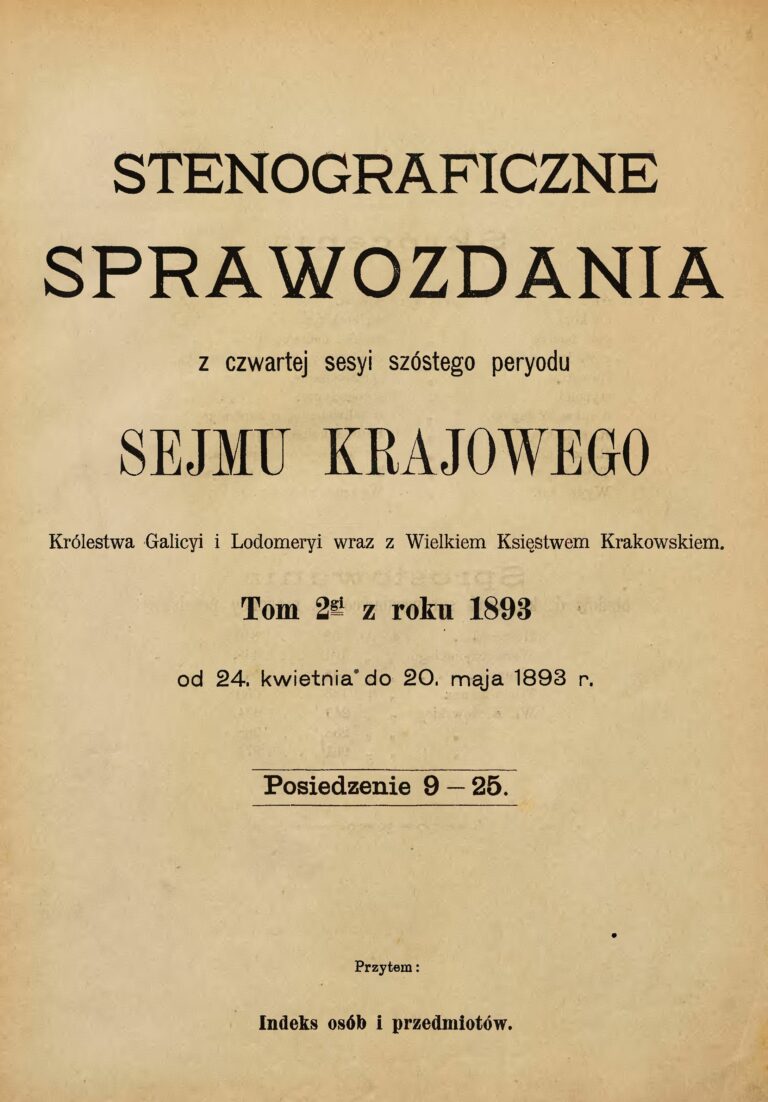 Sejm Discussion about the Role of Ukrainians in the General Regional Exhibition in Galicia in 1894
The document presents a discussion between Ukrainian and Polish deputies in the Galician Sejm taking place in Lviv on May, 15, 1893. One of the issues during that day session was about the report of the budget commission requested by the executive committee of the 1894 Regional Exhibition on allocating a subvention the exhibition's implementation. Despite the financial component of the matter, the discussion went beyond to a broader political dimension and showed Polish-Ukrainian relations in Galicia in the end of the 19th century. The first rapporteur among the Ukrainian deputies was Yaroslav Kulachkovskyi, director of the Dnister insurance company. He spoke about the goal of the future exhibition presented by the executive...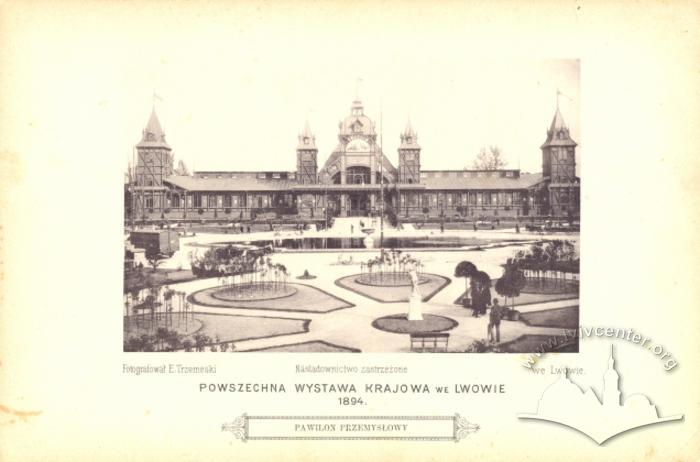 The General Regional Exhibition of Galicia
At the time of autonomy, the General Regional Exhibition was the third attempt by Galician elites to show their achievements in the industrial, economic, and cultural development of the region. The first such attempt took place in Lviv in 1877, the second in Krakow in 1887. In turn, the next one was to open its gates to visitors in 10 years in Lviv. The official countdown to the beginning of its opening began in June 1892, when the Main Exhibition Committee was formed. The monetary fund of the exhibition was filled with donations from county communities, government subventions and the Provincial Office, the City Council of Lviv, individuals, and organizations. Most of the...